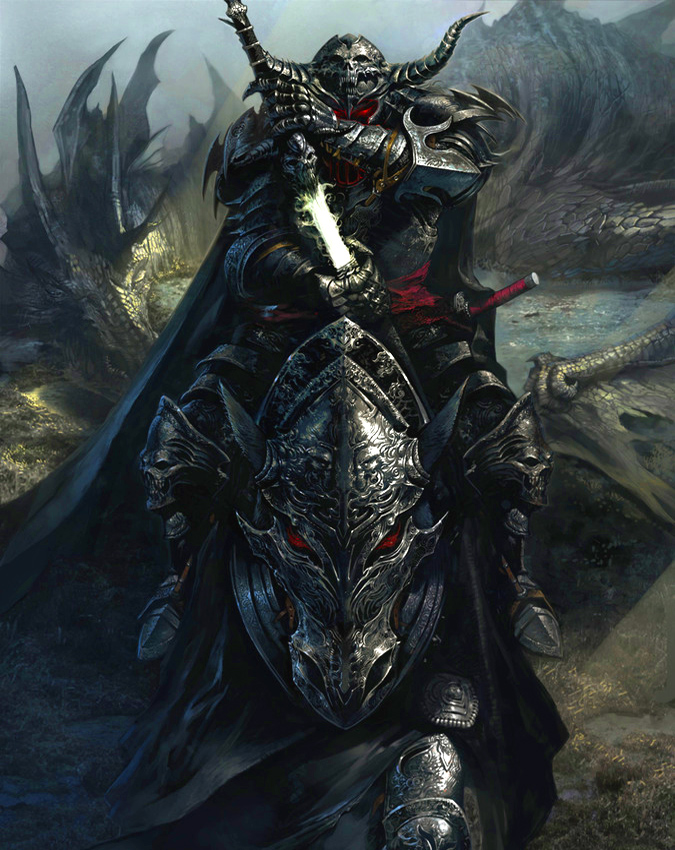 Eighty years have passed since the cataclysm. Although Tiamat was defeated and the realms of Golarion
were saved fromthe dragon threat, a new power has risen on the north. The armies of Asmodeus march through
the world, conquering all those who would oppose them, and a new unexpected ally had appeared, one powerful
enough to destroy all the realms of Golarion.

With no one to stop him, the God Overreing orders his most powerful cleric's to reach out through the planes and
bring back those who had once stopped the tide of darkness. With the power of positive energy, meat will grow back
on their old bones. Blood will once again pump through their veins. Power will once again surge through their bodies.

Rise, champions of the realm.
Pathfinder: Out of Darkness je kratka kampanja koja ce se odrzati dok ja radim na novome settingsu. Razlog za ovu
kampanju je taj da napokon vec jednom zaigramo pathfinder. Pored toga, nisam bio pretjerano zadovoljna kako je
prosla kampanja zavrsila i vjerujem da ima jos dosta prica za ispricati. Prica koje su se dogodile izmedu ove i prosle
kampanje. Takoder, zelim se malo vratiti u nazad, pokazati vam svijet koji jos niste vidjeli i stvari kakve su nekada bile.
Ovo ce se odrzati, samnom nema prepiranjam jer sam Ajduk.
Stoga...
Broj igraca: minimalno 3
Alignmenti: good i neutral
Pvp: nope
Klase: Core+Advanced Player's guide
Rase: Sve sa foruma
Level: 15
Posebno pravilo:
Jedina dva lika koji su vracaju u ovu kampanju su Sura i Uzular. Deity powera vise nemate.

_________________
''You will give the people an ideal to strive towards. They will race behind you. They will stumble. They will fall. But in time, they will join you in the sun. In time, you will help them accomplish wonders."